Key experiential elements of the microcurrent mask
Key experiential elements of the microcurrent mask
The microcurrent mask product is a mask product using a host with a micro-current output, and a mask fabric (microcurrent mask fabric) printed with a silver circuit. At the same time, it can generate micro-current, which is very helpful for the skin's hydration and permeability. This material can generate micro-currents to bring the essence into the bottom layer of the skin through the gap of cell movement, so as to achieve true deep hydration and provide different facial muscle massage modes.
The key experience elements of microcurrent mask products include: current output strength, micro-current acupuncture, micro-current balance, and skin lifting.
In terms of current output strength, the main process factors are power output control and current wavelength adjustment. The micro-current acupuncture sensation and micro-current balance are achieved by controlling the resistance of the silver circuit on the
mask fabric
and the wavelength filtering effect. The micro-current skin-lifting sensation is achieved by using different micro-current wavelengths and output durations to control the stimulation of the current to the skin.
Microcurrent nonwoven products can carry out micro-current host development, fabric development and silver circuit design for different products such as facial masks, eye masks, pleural masks, and belly masks fabtic. This type of product is conducive to greatly improving the added value of the product and the introduction efficiency of the essence, and improving the experience of the product.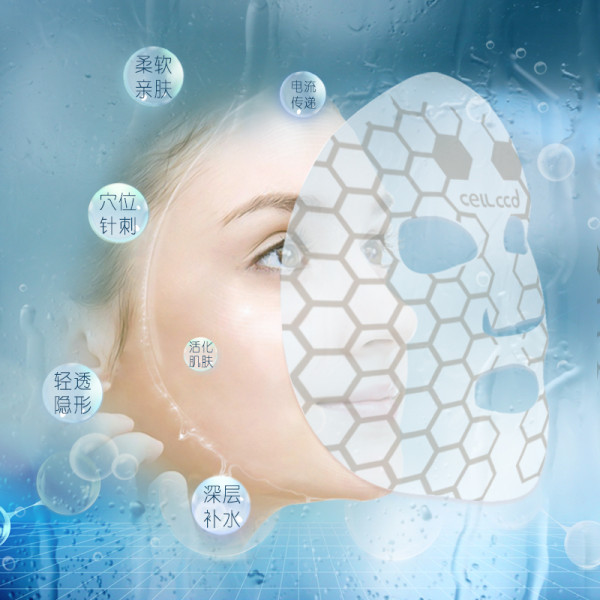 The fabric is printed with high-purity silver slurry, and provides honeycomb structure design and various texture design.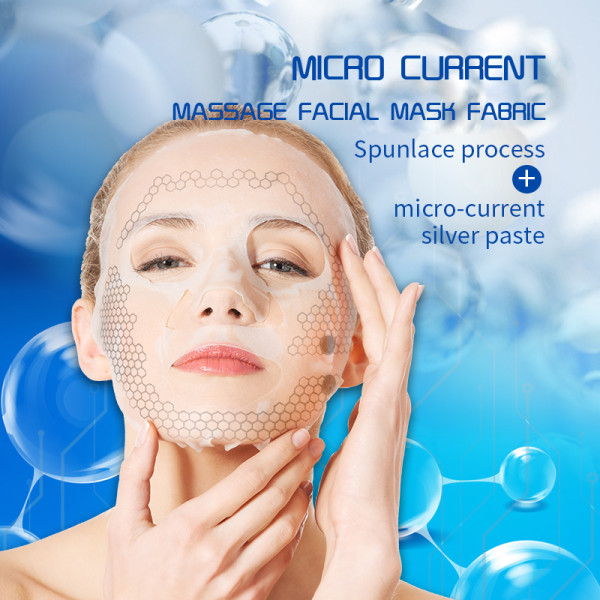 Micro current face mask provide various working modes such as massage, vibration, acupoint acupuncture, and deep hydration.